Presentation of research activities
Each night, when we fall asleep, we progressively disengage from the external world until we cease to perceive it and to act upon it. Despite this sensorimotor disconnection, in our dreams, we perceive and act, and although we do so in a purely imaginary world, our experiences bear so much resemblance with the real world that we almost invariably take them for real. How does the brain create such a real-world analogue, and why? To address this question, we employ several neurophysiological techniques, including high-density EEG recordings, evoked potentials, closed-loop acoustic slow wave modulation, which we combine with extensive sampling of dream experiences through serial awakening paradigms. We also strongly rely on clinical observations that we make in patients with sleep disorders. Our study populations comprise both good sleepers as well as patients complaining of abnormal dreaming.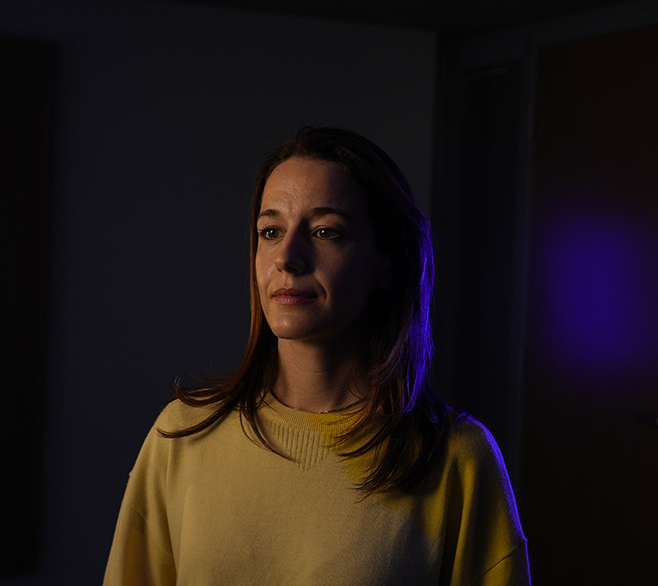 Francesca Siclari
After studying medicine at the University of Geneva, Dr Francesca Siclari specialized in neurology at the CHUV as well as in sleep medicine and electroencephalography at the Zurich university hospital. Between 2011 and 2014, she worked as a researcher at the 'Centre for Sleep and Consciousness' of the University of Wisconsin (USA), where she explored dreaming as a form of consciousness during sleep.
She joined the CIRS (Center for Investigation and Research on Sleep) as clinical manager in 2014 and became Privat-Docent as well as physician executive in 2018. Her research work is supported by the competitive funding of the Swiss National Science Foundation (Ambizione and Professorship Eccelenza grants). In 2022, she won a starting grant from the European Commission's European Research Council (ERC). Since 2023, she has been holding the position of Group Leader at the Netherlands Institute for Neuroscience in Amsterdam, the Netherlands.
Meibergdreef 47
1015BA Amsterdam
Netherlands
Team
Jacinthe Cataldi
EEG Technician